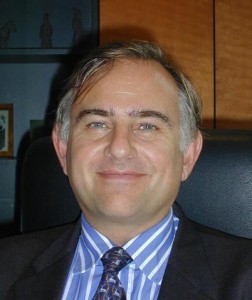 Associé Principal Anthony & Cie

Membre indépendant "Geneva Group International"

'Chartered Certified Accountant UK' et 'Certified Financial Planner France'
Robert Anthony est l'Associé Principal d'Anthony & Cie et Anthony & Cie International (Côte d'Azur – France). Il a été "Professor of International Tax Law" à l'Université de Thomas Jefferson School of Law de San Diego, Californie, USA. Il est actuellement 'Chartered Certified Accountant' (UK) et 'Certified Financial Planner' (France). Il a été membre du Comité d'Administration du Sophia Business Angels.
Robert Anthony est membre indépendant GGI (Geneva Group International), prestigieuse alliance mondiale d'origine suisse, au sein de laquelle il a présidé pendant 4 ans le groupe "Private Equity and International Wealth Management".
Il est membre de plusieurs associations dont ACCA (Association of Chartered Certified Accountants), CNCGP (Chambre Nationale des Conseils en Gestion de Patrimoine), CGPC (Conseil en Gestion de Patrimoine Certifié)…
Depuis de nombreuses années, Robert Anthony a publié maints articles dans différents supports, en France et à l'international. Il est également l'auteur d'un livre intitulé "International Fiscal Strategy" publié par les éditions Monitor Press à Londres en Mars 1998. Son expertise en matière de family office l'amène à intervenir lors de conférences et de sommets internationaux.
Parmi ses diverses activités passées, il a été le rédacteur-Europe pour 'Tax Analysts', membre du comité de l'Institute of Directors (IOD Monaco), 'honorary magistrate' au Royaume-Uni ainsi que le Président de 'Association of Combined Youth Clubs' sous le Parrainage Royal de la Princesse Royale au Royaume-Uni.